Be the Light 2022
March on Main
Join us for March on Main, an annual event by Peace House held in October during domestic violence awareness month.
Register & Volunteer
We will march in solidarity toward recognizing and ending interpersonal violence within our community. Register in advance, we will have signs for you to carry and an inspirational program before we head up Main Street in Park City.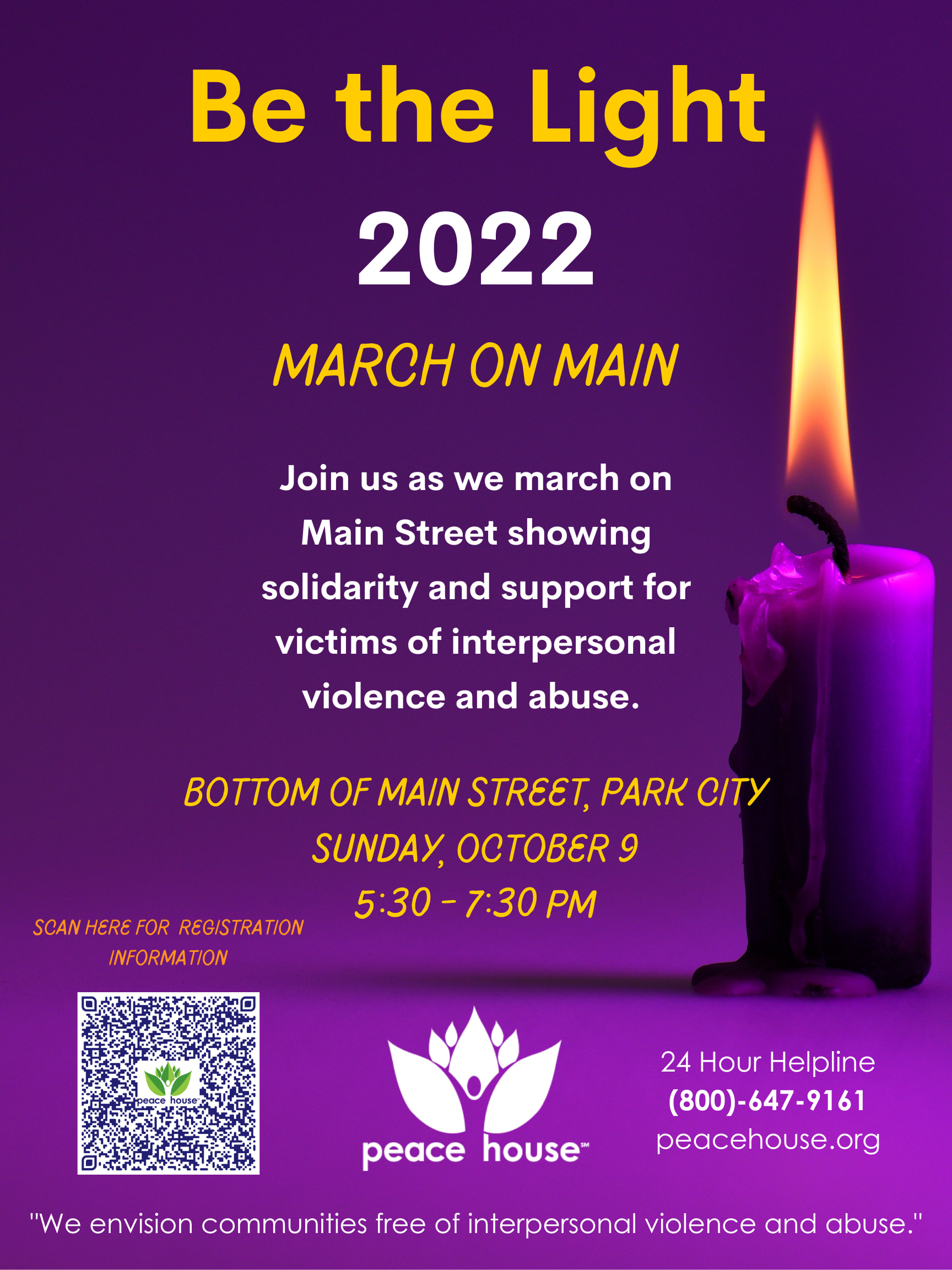 We ask that you to purchase a luminary in honor of individuals who have been affected by interpersonal violence and abuse. Luminaries will light our way along Main Street as we march, signifying community solidarity and spreading hope and strength for survivors. We have lost millions from this insidious and unfortunate global issue, so we ask that you take a moment to reflect with us, and find ways we can help. Let's light the way for survivors!
Join us after the March at the Kimball Terrace as we remember Leisa Mukai, past Director of Prevention Education for Peace House.