10,000 Maniacs at Egyptian Theatre
Thursday Pricing: $39/House & Balcony, $49/Front of House, $55/Cabaret
Friday Pricing: $45/House & Balcony, $53/Front of House, $60/Cabaret
Saturday Pricing: $53/House & Balcony, $59/Front of House, $65/Cabaret
Tickets increase $5 half hour before show time.
All sales final, NO REFUNDS! Exchanges may be made for the same show different date only. Based on availability. 24 hours must be given to the box office prior to original ticket date plus any price difference and $5 per ticket exchage fee.
Artist page:http://maniacs.com/
Wiki page: https://en.wikipedia.org/wiki/10,000_Maniacs
Video: "These are the Days"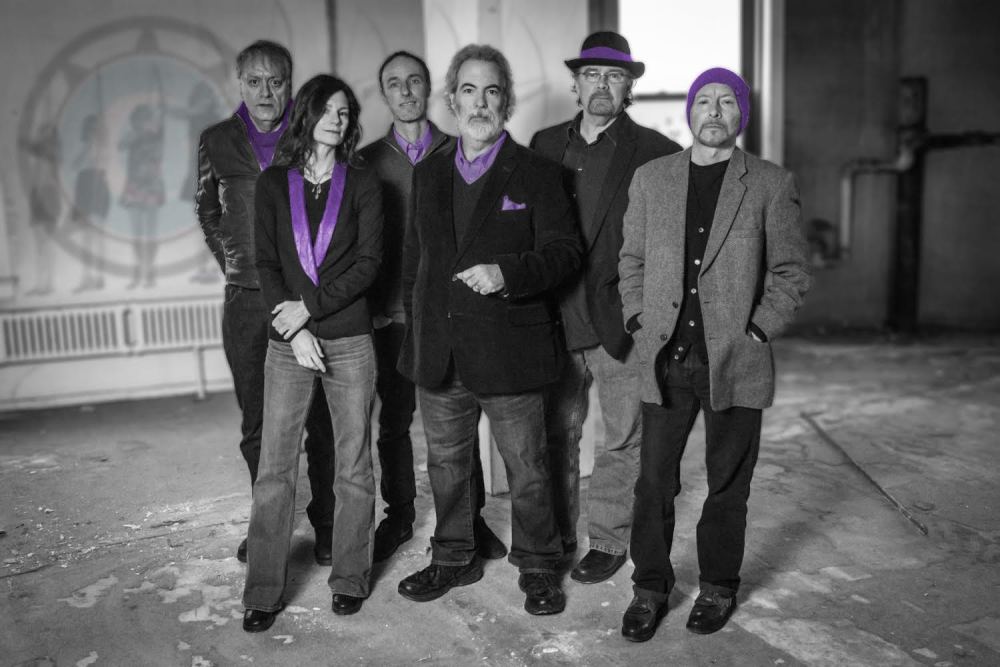 10,000 MANIACS HAS A LOT IN COMMON WITH JAMESTOWN, NEW YORK, THE CITY THAT SPAWNED THEM BACK IN 1981. BOTH ARE HONEST AND HARDWORKING, A STEP OUTSIDE THE MAINSTREAM, AND BOTH POSSESS A BIT OF MAGIC. "IT'S A CITY OF BLUE-COLLAR POETRY," SAYS KEYBOARDIST DENNIS DREW. "AND THAT'S WHAT WE'RE ABOUT, REAL-LIFE STORIES. WE'RE A FAMILY, WE DO REAL WORK AND WE KEEP MOVING FORWARD."
The band has covered plenty of ground in its 35-plus years, from cult-herodom to international stardom, to their current status as a cornerstone alternative band. But the sound and spirit of 10,000 Maniacs remains consistent. The live shows embrace their entire catalogue, and the lineup is still anchored by four of the six original members. Drew and bassist Steven Gustafson cofounded the band in 1981, drummer Jerry Augustyniak came along shortly afterward, and founding guitarist/singer John Lombardo, who'd never completely left the picture, was welcomed back fulltime in 2015. And the two "new" members have long been part of the family: Mary Ramsey toured and recorded with the Maniacs as a viola player and backup singer before stepping into the front woman's role 24 years ago. And the new guy Jeff Erickson, the lead guitarist for a mere 17 years, came in at the behest of his friend and mentor, the late Rob Buck.
The band was proudly eclectic from the start, making trademarks of wide-ranging music and poetic lyrics. The tribal-sounding "My Mother the War," one of their most aggressive early tracks, hit college radio and briefly scraped the UK charts in 1984. Signed to Elektra the following year, the band worked with legendary producer Joe Boyd on The Wishing Chair and embraced its love of British folk-rock, a sound they'd return to over the years.
Venue:
Egyptian Theatre
The Mary G. Steiner Egyptian Theatre hosts a variety of theatre, comedy, musical acts, special events, community functions and more. The Egyptian Theatre continues to function as a landmark venue on Park City's Main Street while retaining the distinctive flavor of years gone by, much like Park City itself.